Tips for Small Manufacturers' Success
Small manufacturers have a unique place in the United States market. These businesses often have the expertise and flexibility to create specialty or custom products larger manufacturers cannot produce. However, small business manufacturing also faces unique challenges, such as managing inventory and developing an efficient team.
As owners of small manufacturing companies, you can benefit from several strategies to help your business survive and thrive. We've featured some helpful tips for improving small manufacturing processes and helping your business grow its operations. 
The Impact of Small Business Manufacturing 
Small business manufacturers significantly impact the overall economy. The U.S. market contains over 630,000 manufacturers and fabricators. Of these businesses, more than 98% are classified as small businesses. The small manufacturing segment of the industry is an incredibly valuable one. 
Here are a couple of ways small manufacturers make a big difference in the U.S. economy:
Small Manufacturers Create Jobs
According to the U.S. Small Business Administration, small manufacturers employ over five million people. This figure represents 43% of the entire manufacturing industry. About 75% of all manufacturers in the U.S. have less than 20 employees. 
Although these business manufacturers are small, they significantly impact the vast manufacturing industry. These jobs represent a large portion of the U.S. economy and enable hundreds of thousands of people to make a living.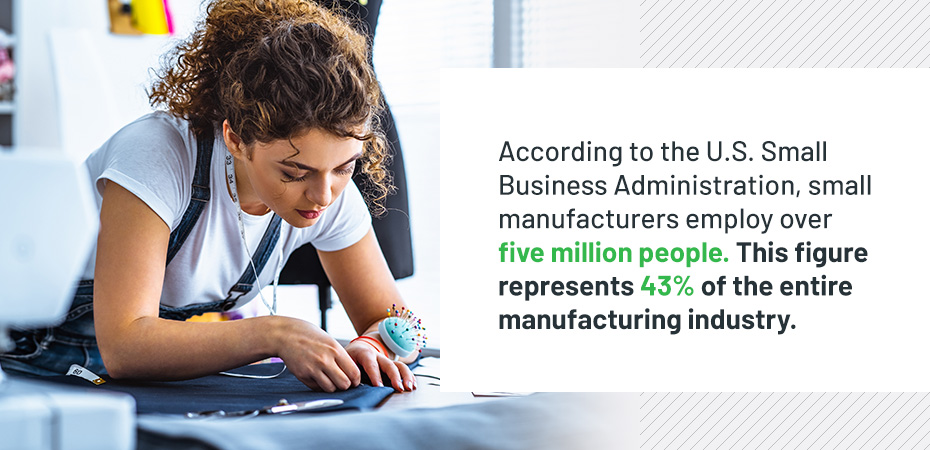 Small Manufacturers Supply a Range of Products 
Small business manufacturing produces a wide variety of everyday products, including a considerable portion of the nation's consumer goods. For instance, small companies with fewer than 20 employees manufacture over 10% of the following products:
Apparel 
Furniture and related items 
Fabricated metal and wood products 
Beverages and tobacco products
In addition, small manufacturers produce over 5% of these products: 
Machinery 
Food
Computers and electronics
Plastic and rubber products 
Electrical equipment 
9 Tips for Small Manufacturers 
You can take several steps to support your small business manufacturing company as it grows in an ever consolidated market. These tips for small manufacturers deal with three categories of manufacturing:
Materials and products
The facility and its people 
The process and supply chain
Check out these nine tips for small manufacturers' success:
1. Optimize Inventory 
As a manufacturer, inventory is the backbone of your business. You'll likely need to pivot to find the best inventory management strategy as your business grows. Small business manufacturers can optimize inventory with a few proven techniques. Here are four methods to help you improve your cash flow and stay on top of inventory levels:
Keep up with supply and demand in real-time: Managing demand and supply levels helps you avoid any difficulties with order fulfillment. The best way to check on the pulse of your inventory is utilizing software that tracks, syncs, and updates your stock levels, then prompts you when it's time to reorder.
Have a buffer stock: Buffer stock is crucial in case of delays or production issues. When demand suddenly rises, you want to be able to fulfill orders without delay. Many small manufacturers may struggle to determine the right amount of buffer stock. Use last year's sales figures to project the amount of buffer you need. 
Balance stock regularly: Conducting regular inventory audits helps you catch potential problems before they escalate. You can physically count all your inventory or perform a spot check. Find software that automatically runs reports to keep you updated for routine inspections.
Implement inventory software: One of the best tools for inventory management is automated software. Using software reduces many instances of human error and streamlines your operations. Implement inventory management software to optimize your inventory at every stage.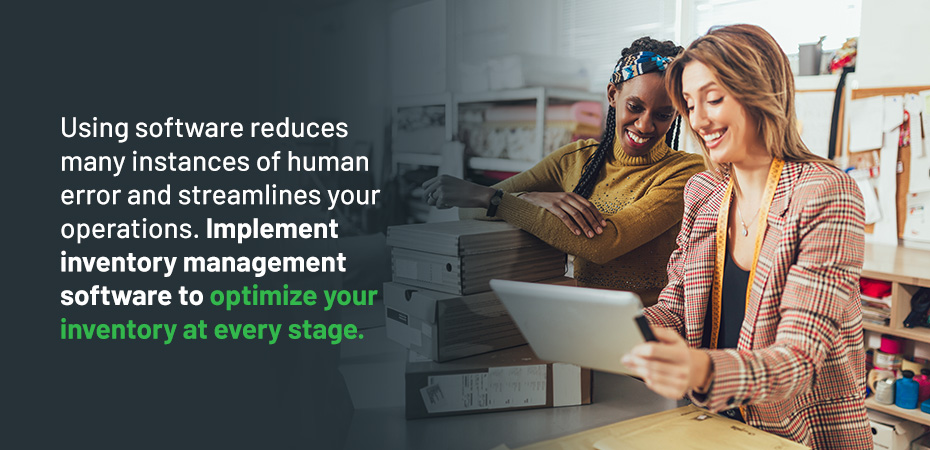 2. Consider Innovating Your Products 
Another way to help your business thrive is to innovate your products. Redesigning packaging and taking other steps to streamline your products will help your business cut manufacturing costs and stay competitive. Consider these tips for reducing costs in your manufacturing process:
Cut down on waste: Waste reduction is more than beneficial for the environment — it helps your company reduce costs. Small manufacturers can reduce waste in several ways. Analyze your manufacturing processes to determine where to eliminate waste. Clean or repair equipment to cut down on replacement costs. When shipping your products, try to use minimal packaging.
Reuse and recycle: There may be ways to incorporate recycled materials into your products to cut costs. If this option isn't viable for you, consider reusing packaging materials to save money in other ways. Find recycled packing materials. Reuse foam packing pellets, cardboard boxes, and wooden pallets, or replace them with items you can reuse.
Order and sell in bulk: Buying in bulk is often significantly less expensive than buying smaller quantities of items because you save on packaging and shipping. Use this strategy during manufacturing and when selling your products. Try to buy in bulk from your suppliers to save money on materials. You can also offer your customers options to reduce waste by buying in bulk. 
3. Use All Available Space
Another step integral to business growth is managing your manufacturing facility and employees. Your facility is essential to your success. This space is where you produce, package, and ship your goods. You demand a lot from your manufacturing facility since all systems need to run efficiently to maximize profits. Consider these tips for getting the most out of your manufacturing facility: 
Maximize space and equipment: You might be able to expand into underutilized spaces. Whether you have a storage closet full of unnecessary items or an unused machine gathering dust, consider how to maximize every area for your business needs. If you can't replace old equipment, get rid of it to free up more floor space. Maximizing each square foot makes employees more comfortable and increases efficiency. 
Consider layout: Whether you're new to your facility or have been there for years, reconsidering the layout might open new opportunities for increased productivity. Consider if there are large empty spaces or obstacles slowing employees down. You may be able to rearrange furniture and equipment to promote efficiency. 
Organize operations: Organizing your facility will improve workflow and limit occupational hazards. Ensure all items are sorted and put back in their places at the end of each workday. Classify objects according to type and use so employees quickly find what they need. 
Keep your facility clean: A clean facility helps employees move freely throughout the space. Saving valuable seconds during manufacturing increases productivity. Implement a system for regularly removing unused items. Keep your facility clean by dusting and sweeping regularly. 
4. Invest in Employees
The people who help you run daily operations are one of your most vital assets. Yet 89% of manufacturing executives report difficulty filling open positions. Many small manufacturers are implementing new strategies to combat this shortage. 
Investing in your team improves operational efficiency and helps your employees enjoy their work. Utilize these methods to promote growth and satisfaction among your workforce:
Provide fair compensation: Your employees do a lot to keep operations going. Providing them with adequate compensation is essential for maintaining their satisfaction. It also demonstrates how much you value their work. 
Train employees to upskill them: Employees who are confident in their skills work more efficiently and may be more likely to stay with your business long-term. Training your employees might also enable them to develop solutions and help improve your company. Provide additional in-house training, apprenticeships, and other learning opportunities to help employees grow.
Emphasize open communication: Your employees likely have excellent ideas for improvement, whether in the manufacturing process or workplace safety. Listening to their suggestions optimizes your operations and shows you value their input. Keep communication open and honest. When you do, you will gain your workers' respect. You might also hear about issues you otherwise would not have discovered. 
5. Look for Material Handling Solutions
Strains and sprains are the leading cause of injury in the manufacturing industry. These injuries often occur when workers lift, move, and carry heavy objects throughout the manufacturing process. Using smart material handling practices can prevent these injuries, lawsuits, and downtime. Improving material handling also boosts efficiency.
Encourage workers to use ergonomic lifting practices to protect their backs and joints while they lift. It's also best to use technology and equipment to move materials around the facility floor. Examine your employees' workflow to determine where technology could make their work easier. 
Some of the best material handling solutions include: 
Conveyors: Streamline many time-consuming material handling actions with a conveyor belt. Conveyor belts move items from one location to another faster than manual lifting could, saving your employees time and energy.
Pallet jacks: As a small business manufacturer, you may not have equipment like forklifts to accomplish this task. A pallet jack allows your workers to transport multiple pallets within a limited space.
Strapping machines: Efficiency is essential in packaging and shipping. A strapping machine can secure up to 50 units per minute, depending on the machine type and package needing to be strapped.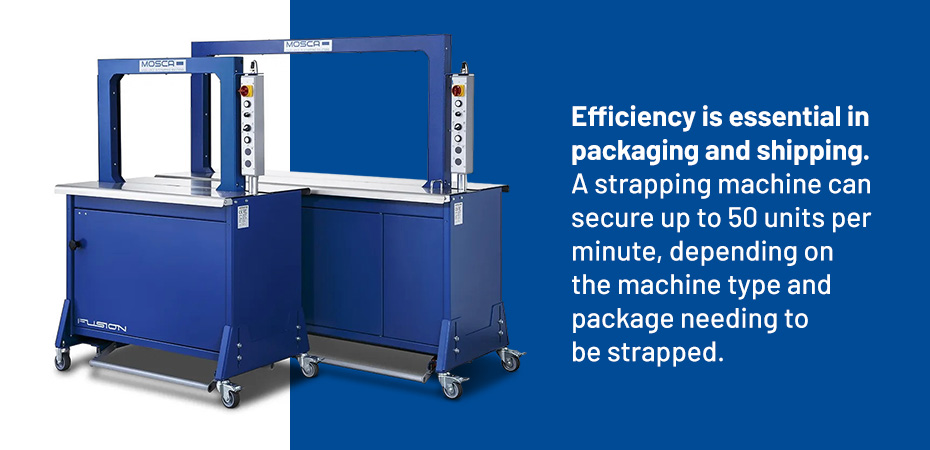 6. Forge Supplier Relationships 
Your suppliers are essential partners in your operations. Building strong supplier relationships can make a serious difference in your manufacturing and sales processes. When you optimize your supply chain with reliable suppliers, you increase productivity, reduce operational costs, and have greater control over the manufacturing process. 
Ultimately, having the right suppliers helps your manufacturing company as you scale. It's essential to initiate and maintain strong relationships with your suppliers to ensure operations run smoothly. Look for suppliers that are:
Valuable: Before you partner with a new supplier, consider the value they bring to your operations. One supplier may be more expensive than another, but they're worth the investment if they are more useful for your needs. 
Efficient: Today's supply chains are often complicated, with multiple suppliers handling your products along the way. Spend time verifying if your suppliers are genuinely your best options. 
Open: Communication is vital for smooth production. Ensure that you pay invoices on time to maintain a good rapport with each supplier. Be open about practices that are working and those that aren't. Straightforward communication helps you and your suppliers work through potential issues. 
7. Invest in Automation 
Automation technology uses computer systems to aid workers in the packaging or loading processes. Utilizing this technology improves production and helps your workforce accomplish more. 
Many small manufacturers may view machine automation as a tool of larger companies. However, many pieces of equipment are available within price ranges that suit smaller businesses. Whether you implement solutions like conveyor belts, pick and place systems, or other line equipment, automation helps manufacturers of any size.
Consider these benefits of automation for small business manufacturing: 
Lower cost per unit
Reliable quality 
Higher productivity
Greater accuracy 
Reducing potential injury 
8. Examine Your Production Plan 
If you've optimized your business using all of these strategies, the last step is to create your production plan. A production plan is an organized strategy for managing production. Create and implement a plan before beginning production. That way, you can prepare your materials to deliver goods efficiently.
Examining your strategies for production helps you find additional areas for improvement. The primary function of a production plan is designating resources for different tasks before the manufacturing process gets underway. Following your plan helps avoid overspending and delayed orders. 
To make a production plan, follow these steps: 
Forecast demand: It's essential to predict how much of a product you'll need to make. Every other decision will flow from this one. 
Assess inventory: Take stock of your inventory before you begin production to ensure no supplies go to waste. 
Plan use of resources: Note the number of employees and amount of materials you'll need to produce the number of products in your batch. 
Route production: Plan the route each product will take within your facility, from raw materials to the finished item. Plan each tool and piece of equipment needed for the process. 
Schedule production: Create a schedule for each item you manufacture that lets you know precisely how long it takes to produce. This schedule helps you manage orders of any size. 
Observe production: Once you begin production, keep an eye on the results. You can always adjust your production plan when needed. 
9. Have a Reliable Support Team 
Finally, get the right partners on your side. Having a reliable support team makes a huge difference when running a small manufacturing company. From raw materials suppliers to team members, every person along the way plays a part in the manufacturing process. 
Equipment suppliers are another essential part of production. You need reliable equipment that will perform efficiently. Investing in equipment from an experienced equipment manufacturer provides the assurance and productivity you need. Equipment suppliers also offer other resources to avoid unplanned, costly downtime. Find an equipment supplier that offers:
Assistance with installation.
Training on new equipment.
Routine maintenance.
Technical support.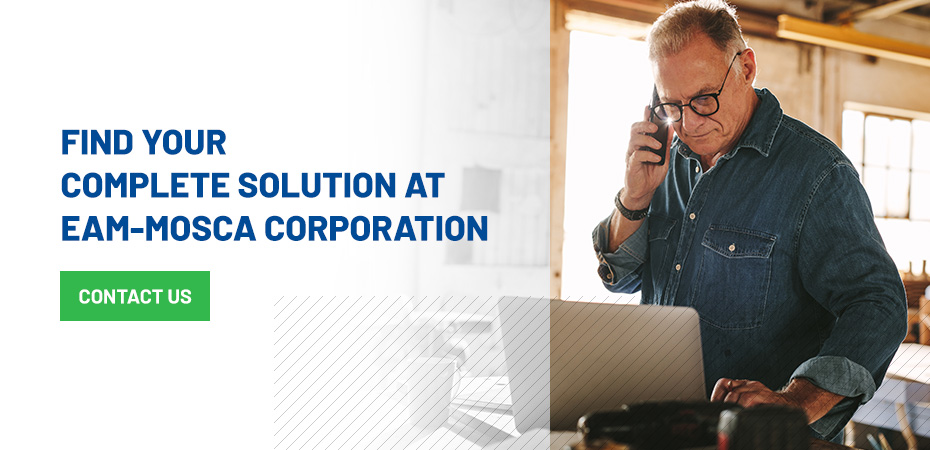 Learn About EAM-Mosca Corporation's Strapping Products and Technologies for Advancing Small Manufacturers
Having the right equipment is essential for expanding your manufacturing company. Strapping machines are an innovative solution for small manufacturers that efficiently and quickly secure bundles or close boxes. 
When you need material handling equipment suited to a small manufacturer's needs, find your complete solution at EAM-Mosca Corporation. We manufacture and supply a variety of manual, semi-automatic, and fully automatic strapping machines. Our pallet strapping machines secure up to two to three pallets per minute. If you have smaller products, our bundlers are capable of strapping up to 50 units per minute.
With our strapping machines' enhanced reliability and high performance, you can boost efficiency and consistency. We also provide dedicated technical support to guide you through any issue you may experience. Request a quote from our helpful team today!