EAM-Mosca Corp. Announces $20.6M Strategic Expansion – Breaks Ground on New Facility
Hazle Township, PA – EAM-Mosca Corp., one of Pennsylvania's premier innovation-focused manufacturers, is pleased to announce it has broken ground on a new facility at its headquarters. The $9 million complete renovation of 525 Jaycee Drive is adjacent to EAM-Mosca's existing headquarters at 675 Jaycee Drive. The new facility is part of a larger $20.6 million strategic initiative to expand the company's operational footprint within the state in the coming years. It allows for the retention of 157 employees statewide and the creation of 50 new positions.  
The planned addition will transform the current 165,000-square-foot, single-building headquarters into a 283,000-square-foot, two-building campus set on 50 acres. More than 30,000 square feet of modern, open office space will enable more collaboration within and across departments and 250,000 square feet will expand operations in order to meet customer demand.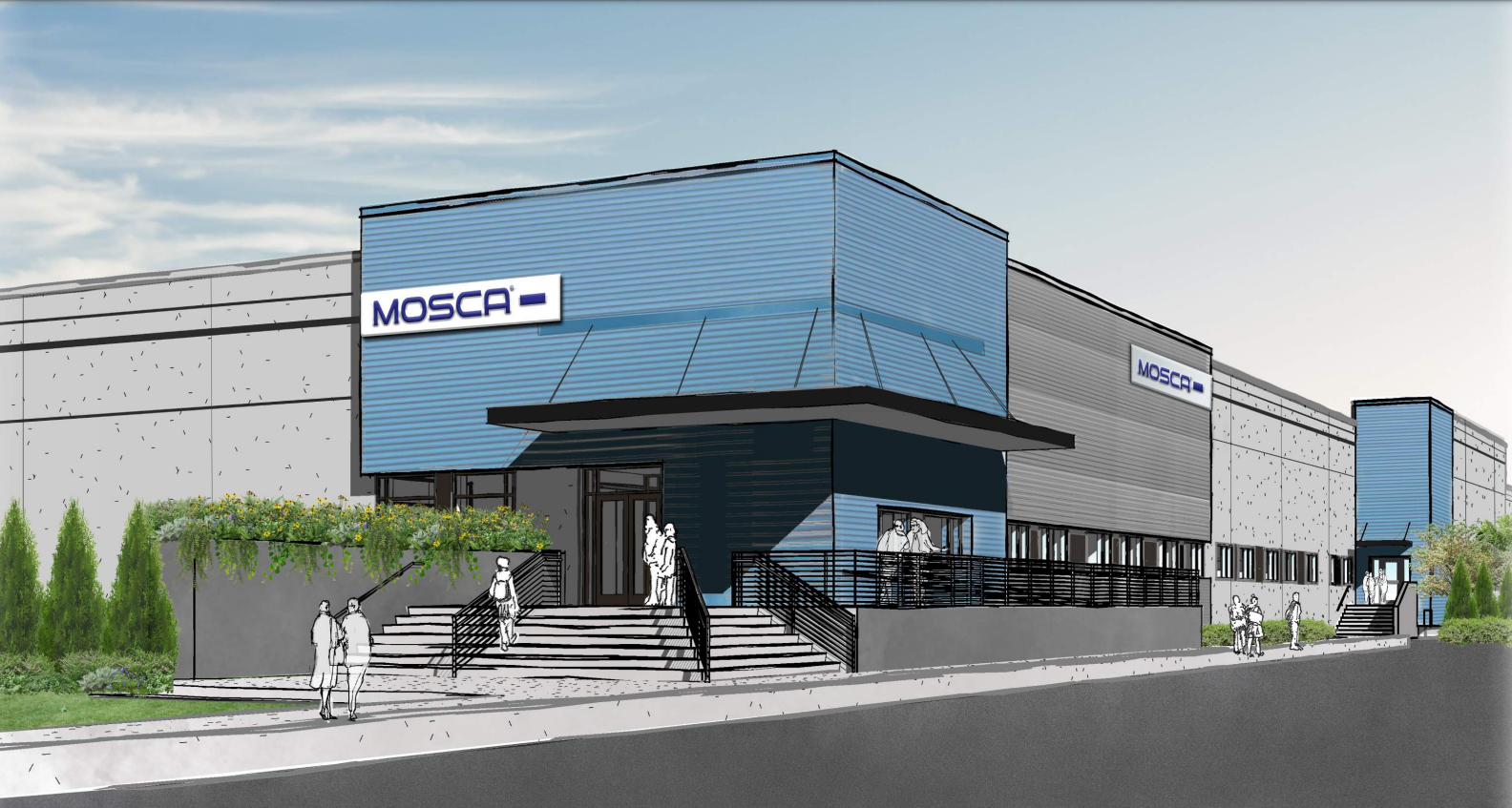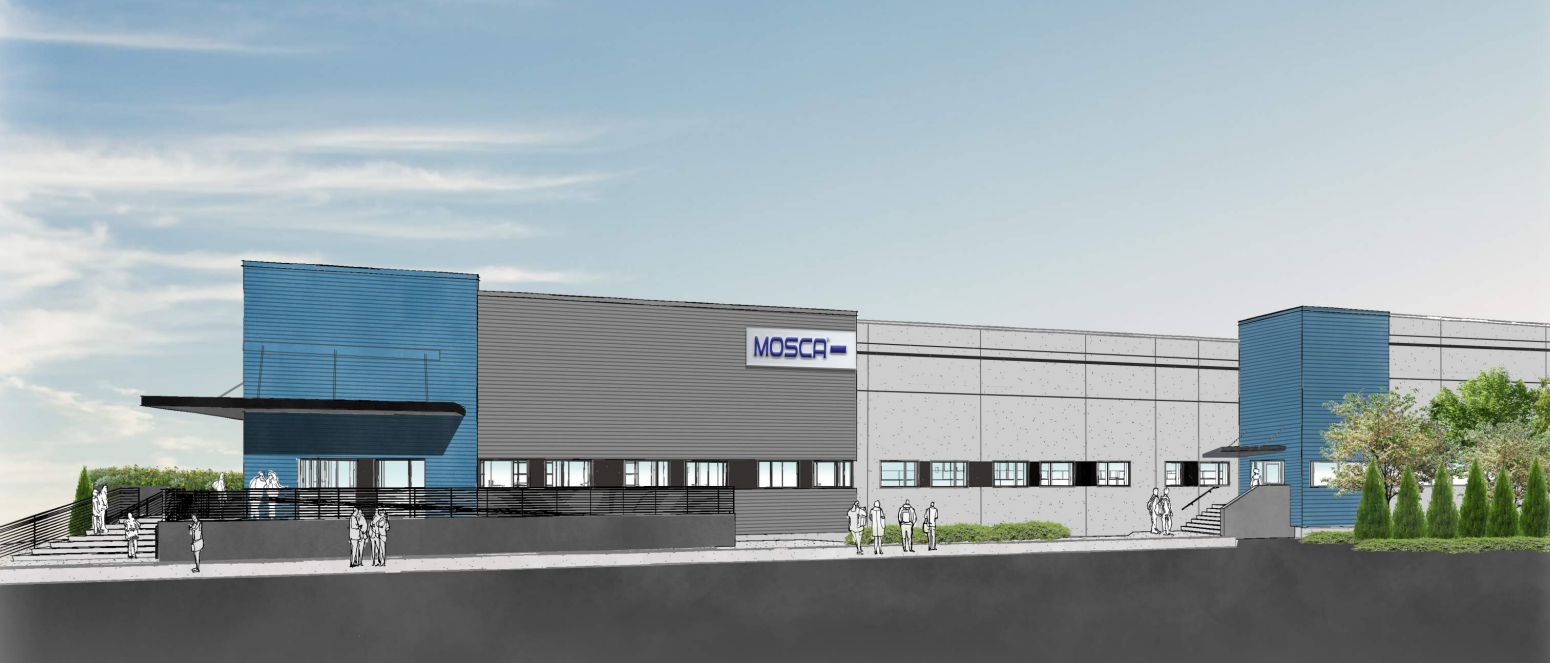 EAM-Mosca's expansion project is garnering strong support throughout the state, including from the State of Pennsylvania. Pennsylvania Governor Josh Shapiro recently announced a commitment of $250,000 through a Pennsylvania First grant to support the project. 
"Pennsylvania is open for business, and we're going to be a leader in innovation, economic development, and job creation," said Governor Shapiro. "I'm thrilled that EAM-Mosca chose the Commonwealth over other states for this expansion. My administration will continue to aggressively compete for manufacturing projects like this one and make Pennsylvania an economic powerhouse."  
Christian Wiethuechter, President & Chief Executive Officer at EAM-Mosca, said, "Part of the reason we were selected by the Governor's Action Team is that these are higher technology jobs. There's a true understanding of client needs and a lot of engineering rigor on the mechanical and electrical side to produce a highly automated solution that meets an unmet need no one else has been able to satisfy, and that's what's made us successful." 
Upon completion, the facility will be known as the Headquarters for the Americas, serving clients across Latin America, Mexico, the United States, and Canada.  
Jan Wessel, Executive Vice President & Chief Financial Officer at EAM-Mosca, said, "This is the largest step taken in our growth trajectory, and we see it not as an isolated investment but as the continued evolution of our company."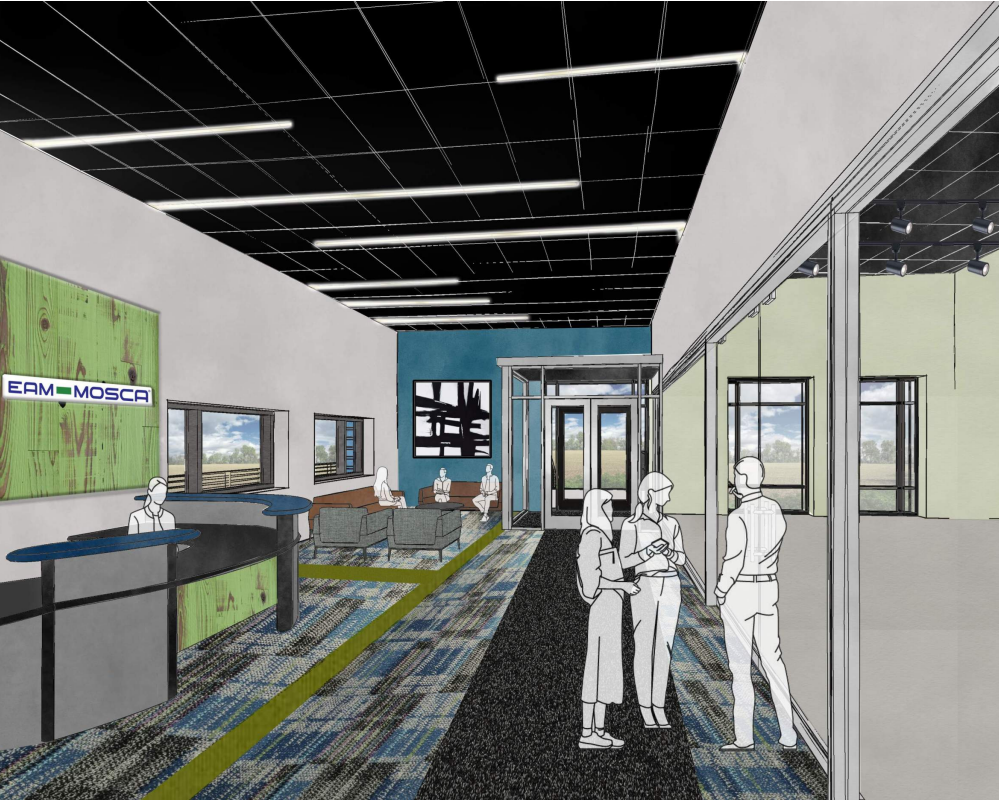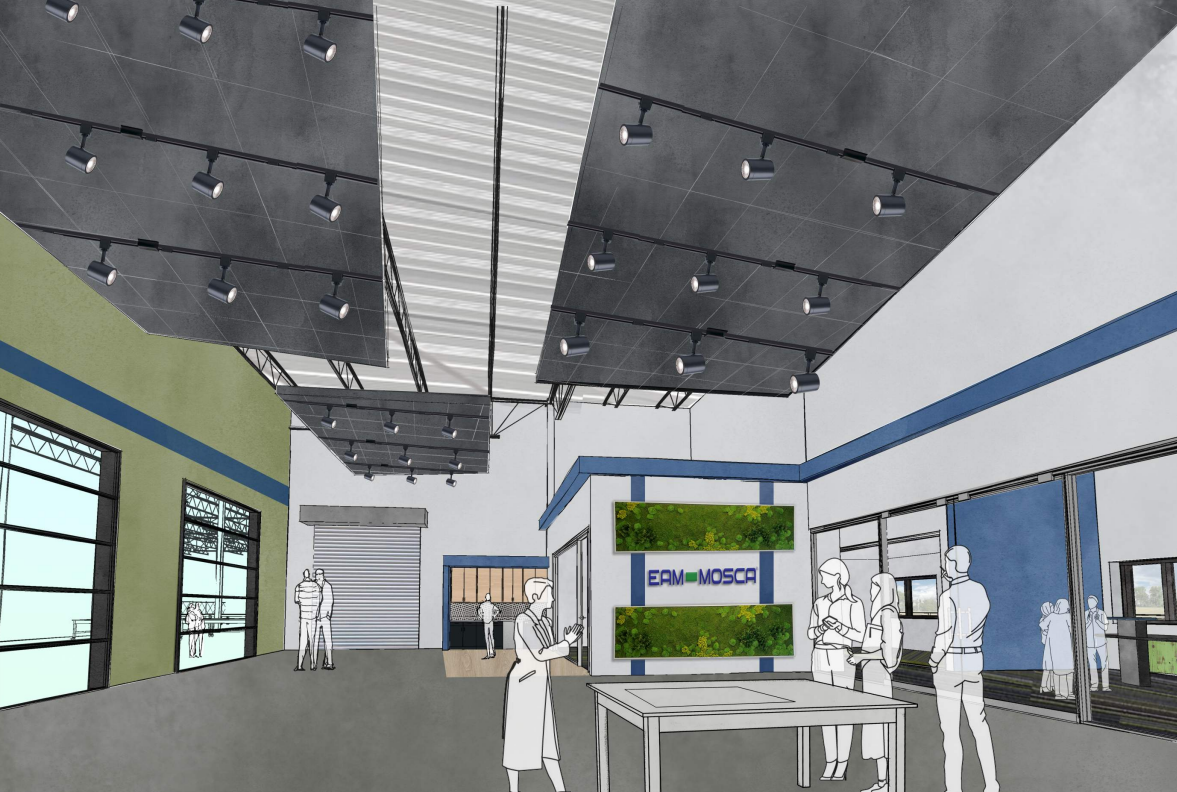 The planned aggregate investment of $20.6 million will include the expansion and renovation of headquarter facilities and product portfolio expansions, including Reisopack strapping machines and Movitec stretch wrappers. It will also integrate new automation and digitization technologies and community-focused initiatives to fuel company pipelines with a new generation of talent.   
The building will also boast a first-of-its-kind customer showroom, making company headquarters in Pennsylvania a more convenient midpoint for clients throughout the Americas. The showroom will display many of the company's highly automated machines where customers are hosted from a sales and service standpoint. 
The reconstruction of the facility is scheduled to be completed with occupancy by February 2024. 
"This is not just a one-time investment or expansion. Since 2017, we've already invested over $20 million in our productive operations," said Wessel. "This is just continuing our market success to reinvest and grow our business, bringing our total of recent investments in Pennsylvania to nearly $50 million in less than 10 years." 
The New Facility: A Key Step in EAM-Mosca's Growth Strategy

 
EAM-Mosca's new facility was acquired in December 2020 and is a critical step in the growth strategy and expansion of the company. The existing headquarters building currently houses all corporate functions, production of strapping and machinery, and all central services. 
The reconstruction will deliver on a multi-year plan to establish a dedicated Machinery Center of Excellence for highly automated strapping systems, focusing largely on product development and customization for end-of-line packaging equipment. The existing facility will retain company executive offices and central services while further focusing as the Center of Excellence in innovation and production for fully recyclable strapping and consumables. 
The current expansion solves growing pains for the company and pays homage to a longstanding company legacy. EAM-Mosca, a family company, credits its dedicated employees with helping to foster the strong company culture that enables its ongoing worldwide reputation as a top industry leader in high-end, automatic strapping systems and other end-of-line packaging solutions.  
"What has built this company is its culture," said John D'Ottavio, Executive Vice President & Chief Operating Officer at EAM-Mosca. "The culture is here to give our customers exactly what they need, and in the process, we also have created a wonderful environment for our employees."  
At EAM-Mosca, employee tenure is measured in decades, not years. 
Thus, the new facility will boast several cutting-edge features and custom-designed spaces for its employees. Its 15,000 square feet of renovated office space is designed to foster collaboration both within and across company departments. The natural flow of furniture and space is expressly intended to reflect the company's dedication to quality, focus on superior design, and high standards of excellence.  
A Commitment to the Local Community

 
"Part of that over $20 million investment is the realization that we need to develop training programs to build the next generation of folks that will be able to both design and produce our machines and the strapping products. That's an investment in the community realizing that developing the workforce is critical to our future," said D'Ottavio. 
Since its founding in 1982, EAM-Mosca has maintained a strict singular focus on excellence in its superior service to customers and superior treatment of its employees.  
In 1989, seven years after opening its doors, EAM-Mosca moved its company headquarters from Long Island, NY to Pennsylvania, where it remains to this day. Since arriving in Pennsylvania, company leadership has sought to make EAM-Mosca an integral part of its local community and establish itself as a pillar of the larger Pennsylvania business community.  
As such, company expansion investments within the state span three decades, rising commensurately with the company's continued success. The new campus represents the largest planned expansion yet, indicating a major inflection point for the company as it expands current operations and enters new markets and technologies.  
About EAM-Mosca                                                                                  
Founded in 1982, EAM-Mosca Corp. is a privately held international manufacturer of innovative, high-quality, fully automated end-of-line packaging machinery systems and plastic packaging consumables for a diverse range of consumer packaging automation applications. EAM-Mosca serves a blue-chip client base in the Americas Region (North, Central, South) from its operations in the U.S., Canada, Mexico, and Brazil employing more than 320 team members. The company is a part of the Mosca Group with global headquarters based in Waldbrunn, Germany.